POSTnote on Quantum Technologies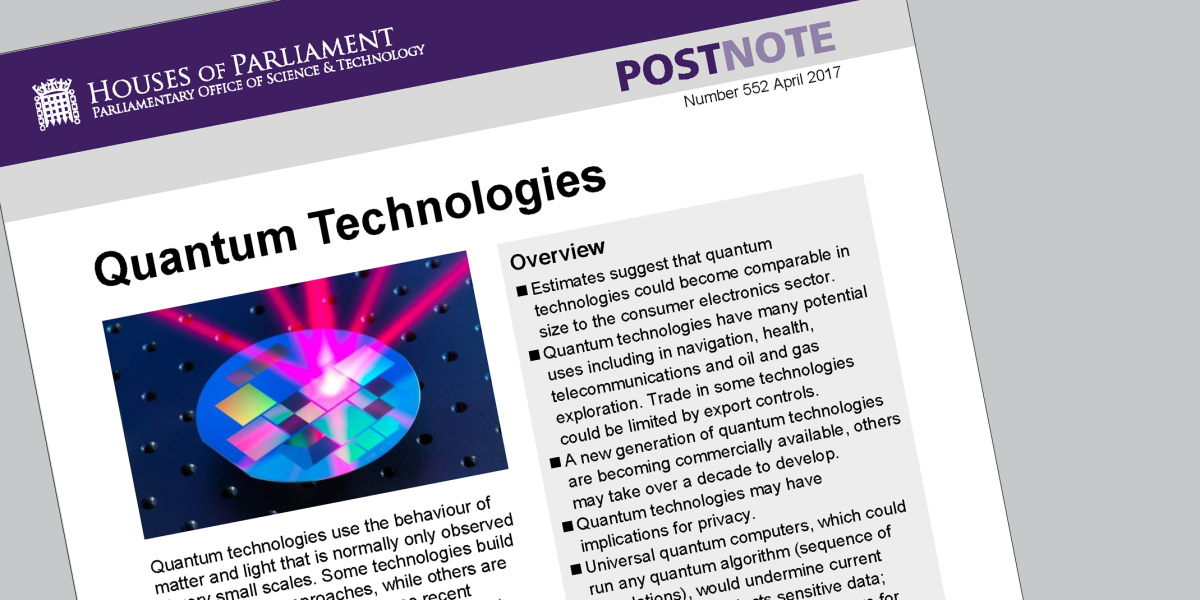 Quantum Technologies use the behaviour of matter and light that is normally only observed at very small scales. This POSTnote introduces recent advances, applications, and UK initiatives to support their development and commercialisation. It also reviews policy concerns such as privacy, access to new technologies and secure communications.
The Parliamentary Office of Science and Technology (POST) produces independent, balanced and accessible briefings on public policy issues related to science and technology. POSTnotes are based on literature reviews and interviews with a range of stakeholders. They are externally peer reviewed.
Download the POSTnote on quantum technologies from the POST website here:
http://researchbriefings.parliament.uk/ResearchBriefing/Summary/POST-PN-0552